Hire Us for Builders Waste Removal in London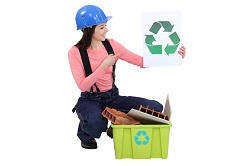 Whether you are renovating your house, building an extension, or working on a building site, dealing with builders waste clearance can be a challenging task if you don't have the help from the professionals. Rubbish Removals are experts in construction clearance and can make it much easier for you if you have a big clear up job dealing with construction waste disposal. We have years of experience in the industry which is why
we can guarantee that you won't get better than us in the London area.
For more information on our great range of builders waste collection services you can contact us anytime on
020 3795 9569
.
Clearance After Home Renovation
After renovating your family home and turning it into the dream you've been imagining, it can be a real drag having to deal with the builders waste after all the hard work is done. Whether you've done it all yourself or you've hired in professional labourers to do the renovation, either way you're going to have some leftover waste to clear away. While it is an option to take it all to the tip, this can be a strenuous and difficult task, not to mention one that leaves your car rather dirty and dusty. A much better solution is to hire our professionals to tend to your building junk removal needs. We can have your home cleared out in no time and ready to look like the palace you want it to be.
Construction Site Clearance
At a building site, the hard work is never done, especially when it comes to the builders waste collection at the end of a long labour day. Our team members understand the amount of physical labour builders and construction workers put into their job, which is why
we specialise in builders waste removal around London.
If your building company needs an extra hand with building junk collection, contact us now on
020 3795 9569
to find out what type of partnership we can make with you in keeping building sites around London clean and clear.
Clearing Hard Waste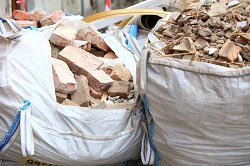 When it comes to building and renovating, whether it is at a home or a commercial site, there is plenty of hard waste to be cleared. This can involve considerable strenuous lifting and shifting that can be very tiring. To reduce the risk of injury and muscle strain or wear and tear, it is always a good idea to call in the professionals to handle the builders waste removal and hard waste.
This why we offer such excellent services in builders waste clearance
and our team members are ready to come to you with their specialised loading techniques to reduce the effort after you've done all the hard work. Give us a call on
020 3795 9569
to learn more about our strategies.
Our Team and Vehicles
We at Rubbish Removals have an excellent team with years of experience in the builders waste removal industry. Our years of accumulated knowledge make us the best in London when it comes to clearing out homes or building sites. Some of the benefits of our team and vehicles include:

- Expert techniques in lifting and shifting
- The best equipment to load and unload vans
- A range of heavy duty vehicles
- Man and van services available
- Trucks and trailers for your convenience
- Heavy duty trolleys to shift weighted items