The Perfect Garden Waste Disposal Service for You in London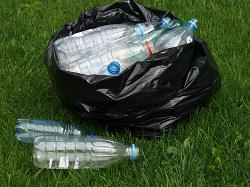 There is nothing worse than having an overgrown and tangled garden to meet your eyes when you look out the back window. The best way to deal with this problem is to have a garden overhaul and get chopping and trimming all those greeneries in your yard. However, at the end of this process you will be left with a rather large pile of garden waste that may not all fit in your green waste bin. This is why
Rubbish Removals is proud to offer garden waste clearance services in London
to help you get rid of all that green waste in one easy go. If you are interested in finding out more about our services, call us anytime on
020 3795 9569
for a no obligation required chat about garden waste disposal.
The Benefits of Our Services
Our wide range of garden waste related services can benefit your home and lifestyle in many ways. Not only do we excel at garden waste disposal, we also offer our services to you at affordable and competitive prices. We like to make our garden waste removal services available to families and homes of all budgets across London. Not only do we pay attention to our clients' financial needs, we also understand how difficult it can be to fit garden maintenance into your busy work week schedule. For this reason, we offer our services on weekends and bank holidays as well. This makes your garden waste clearance project all the more achievable.
Garden and Patio Clearance
As part of clearing your garden and making it look as good as new, patio clearance makes a huge difference in this process.
Our expert team members are well-equipped for clearing patios and refurbishing them to their full potential.
Whether you need assistance in removing large junk items such as broken or unwanted furniture from your patio, or you need the actual patio floor surface cleared off, our team members can assist you with this. Just give us a phone call on
020 3795 9569
to enquire as to how we can make a difference with your task at hand.
Garden Sheds Clearance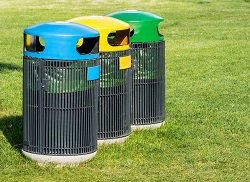 Another significant factor in your garden waste removal project is any excess junk and unwanted storage items that build up in your garden shed.
We offer excellent services when it comes to garden sheds clearance
and we pride ourselves on taking a cluttered shed and making it look organised and presentable. Our team members are well qualified when it comes to lifting, shifting, and rearranging items in the garden shed so that you get rid of the things you don't want, and the things you want to keep are stacked back in nicely.
Environmentally Friendly Services
Here at Rubbish Removals we love caring for gardens in London and making them beautiful again through our garden waste disposal services. As a green company, we also have a commitment to the wider planet and we like to assist in keeping the rest of the world green. We do this by having environmentally friendly recycling policies that our team members adhere to when removing waste and junk from gardens.
Some methods of this are recycling old wooden furniture products
, and ensuring the garden waste goes towards mulch and fertiliser products. You can also chat to us on
020 3795 9569
and talk to an expert if you would like more information about our ecologically friendly garden junk collection services. We always guarantee:
• 100% customer satisfaction
• No hidden fees
• Services available 24/7
• Affordable solutions for your garden
• Professional and experienced waste collectors