The Most Efficient Office Clearance Services in London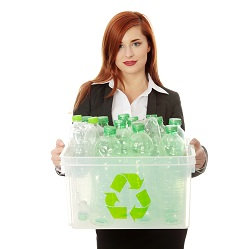 The office is a place of productivity and ingenuity in the workforce. That is, however, until the office becomes something that resembles a bomb site more than a place for intelligent minds to brainstorm. When you need an office clearance in London and you need some commercial rubbish taken care of, then Rubbish Removals is here for you. When you call us anytime on
020 3795 9569
, it will quickly become apparent to you that
we have years of experience in the industry and we can take care of all your office waste clearance needs without any hassle.
With our professional approach, positive customer service attitude, and affordable prices, you won't find anyone better in the industry than us.
What Services Do We Offer?
When it comes to business waste removal, we have the services that you will be interested in. We are experts in office clearance and getting rid of unwanted junk from any size of office, from home offices to small-scale offices or large corporate ones.
We have a range of vehicles that are suitable for all different scenarios.
Get in touch with us on
020 3795 9569
and chat to our customer service team representatives to find out more about how we can tailor our commercial clearance techniques to your specific needs. We pride ourselves on putting the client first and we will do everything we can to give you the best experience. Don't hesitate to ask any questions about our services and we will give you an honest and thorough answer.
How These Services Can Benefit You
If you need commercial rubbish collection in London taken care of properly, we are here to assist you. Whether you are renovating your office, relocating, or are just undergoing a good old-fashioned spring clean, there are so many benefits to our services that we want to tell you more about. Here are just some of the benefits when you use our services:

- We offer our services on the weekends as well as bank holidays for your convenience.
- Our services are efficient and can be organised on the same day too.
- For long -term services, we offer you special rates and discounts.
- We do all the work from loading, to transporting, and disposing of your rubbish.
- Our team members pay attention to detail.
- Our prices for commercial waste disposal are reasonable and affordable so you won't find better value services.
Our Staff Members' Values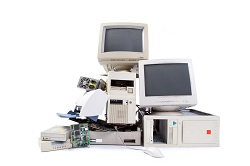 Here at Rubbish Removals, we train our staff members to a highly professional degree. As part of the training, we also instil our company values and ethos in our team members. We want you to have the best office furniture disposal services available, which is why we pride ourselves first and foremost on customer service. We listen to our clients' individual office clearance needs and we always strive to perform the task to meet these. We also care about our loyal customers and we do our best to reward this loyalty.
We have special offers and discounts for returning clients
who keep coming back and giving us a chance to get better and better at we do.
Our Commitment to the Environment
The world around us is very important and we care about the impact our commercial waste disposal services have on the environment. We want to have as little carbon footprint as possible which is why we have strict recycling policies in place. You can chat to us on
020 3795 9569
to learn more about how we recycle as much of the waste we collect as possible. In addition to this,
we strive to use the most ecologically efficient fuel to reduce our carbon emissions.
This is all part of our commitment to keeping London and the rest of the plant as green as we can.