London's Leading Property Clearance Services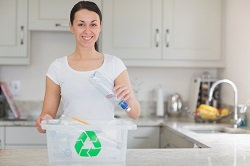 There are many scenarios that lead to having a large rubbish pile inhabiting your London home. You might be spring cleaning the home, renovating, or moving house. Any of these situations, and more, can lead to you having to clear out the house and make firm decisions about what to keep and what to throw out. It can be quite a burden to organise taking the unwanted items and rubbish to the tip and disposing of them yourself, which is calling in the professionals of
Rubbish Removals is the best option for you home clearance.
For any questions you have about property clearance in London, don't hesitate to call us on
020 3795 9569
and talk to an expert today.
How We Get Rid of Rubbish
Using top quality vehicles that are especially equipped with loading and unloading facilities, our members are highly trained in large-scale property clearance tasks. Our team members go through rigorous manual labour training so that they are able to use the correct lifting techniques to shift your bags of rubbish as well as old or broken furniture that you want to get rid of. This is why we are professionals at such tasks. We can tailor make our household junk removal services to suit the requirements you have.
Clearing Away Old Furniture
It often happens that you have a change in the style of furniture you like, which means that it's out with the old and in with the new. When this happens, the question arises as to how you are going to dispose of that old furniture setting. Whether you are just updating your couches or chairs, or you've had a table break,
we offer outstanding services in house clearance.
So if you're concerned that your furniture is now just a pile of rubbish that is taking up space in the aesthetics of your yard, give us a call on
020 3795 9569
to find out how you can use our domestic clearance services to take care of that for you.
The Vehicles We Use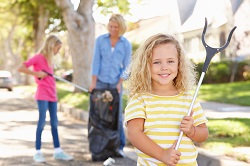 It is not only important to have the correct techniques and training when it comes to household rubbish removal in London, but it is also essential to have the right vehicles. When vehicles are correctly serviced and maintained,
it makes all the difference in providing our clients with the utmost quality in home clearance.
Here are some more details on the vehicles we use, and you can call us on
020 3795 9569
to learn what vehicle is best for your needs:

- Heavy duty vans for large furniture pieces
- Man with a van for an extra pair of helping hands
- Truck and trailer for larger items
- Vehicles fitted with special loading equipment
- Skip hire alternatives
How We Care for the Environment
The industry of house clearance has some environmental impacts that we need to pay attention to. It is part of our commitment to providing the best property clearance services in the area that we care for the environment as we do so. This is why we at Rubbish Removals have an ecologically friendly outlook on the way we do our business. From ensuring we only use fuel that emits the least carbon emissions as possible to run our vehicles, to recycling the rubbish items that we collect, we are doing whatever we can to limit our carbon footprint.
Our Testimonials
The Rubbish Removals' team were polite and professional. They paid attention to everything I pointed out for removal. They worked fast and cleaned up after themselves. I highly recommend these guys and would easily hire them again.